~ Inherited traditional techniques ~
BUNGO MEIJYO was founded in1919 as "Kariu Sake Brewery" that manufactured sake at the Honjo of Saiki City.
Oita Prefecture was originally an area where sake production was thriving.
Our main product shifted from sake to shochu owing to the occurrence of big trend of shochu in Japan.
---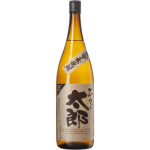 In particular, during the big trend of barley shochu in the 1975's, we started full-scale production of barley shochu. During this period, "Bungo Taaro" was launched. This shochu is characterized by clear and soft taste and easy to drink, and won high praise such as winning the excellence award for more than 10 years in the shochu section of the liquor appraisal held at the Kumamoto National Taxation Bureau.
---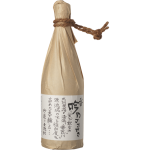 We also launched, the "Moriya" series, including "Moriya Hana-mugi" using rare flower yeast, and authentic barley shochu such as "Kogin-no-sasayaki" one after another.
---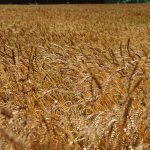 Barley, a raw material used in making shochu, we ask local farmers to plant it for us and purchase the entire volume produced. Intertwining with water, agricultural products and the climate which are unique to the region, and harmonizing with the locals, sake making, a traditional culture industry, is thus passed on to future generations by brewers.